Sofia has been the capital of Bulgaria since 1879. It has an interesting history which is still evident with buildings, monuments and remains from Roman and Ottoman occupation and more recently Communist rule which collapsed at the end of the 20th Century.
We went to Sofia in May 2018 and the weather was glorious which made a pleasant change from the freezing temperatures of some of our previous city breaks.
The city is overlooked by Mount Vitosha, a wonderful sight which can be seen from the city centre.
There are also numerous day trips into the beautiful surrounding countryside to chose from, we opted for a trip to the UNESCO listed Rila Monastery and we were not disappointed. I have more info on both of these places in separate sections. [see links at bottom of this page]
Public transport and airport transfer
We got a taxi from the airport to our hotel which was cheap and convenient. There is a taxi office in the arrivals hall where you can book an official taxi. When it was time to go home we asked the hotel to book the taxi to the airport for us. You need to be careful with taxis in Sofia. OK Taxi seem to be a reliable firm. Taxis have to display their prices in the window and they can vary a lot, so do some research and be aware of the going rate. Never get in an unlicenced taxi.
The metro now connects the airport to the city centre so that is a quick and cheap option too which I will use on my next visit. There are only two lines so it's hard to get lost.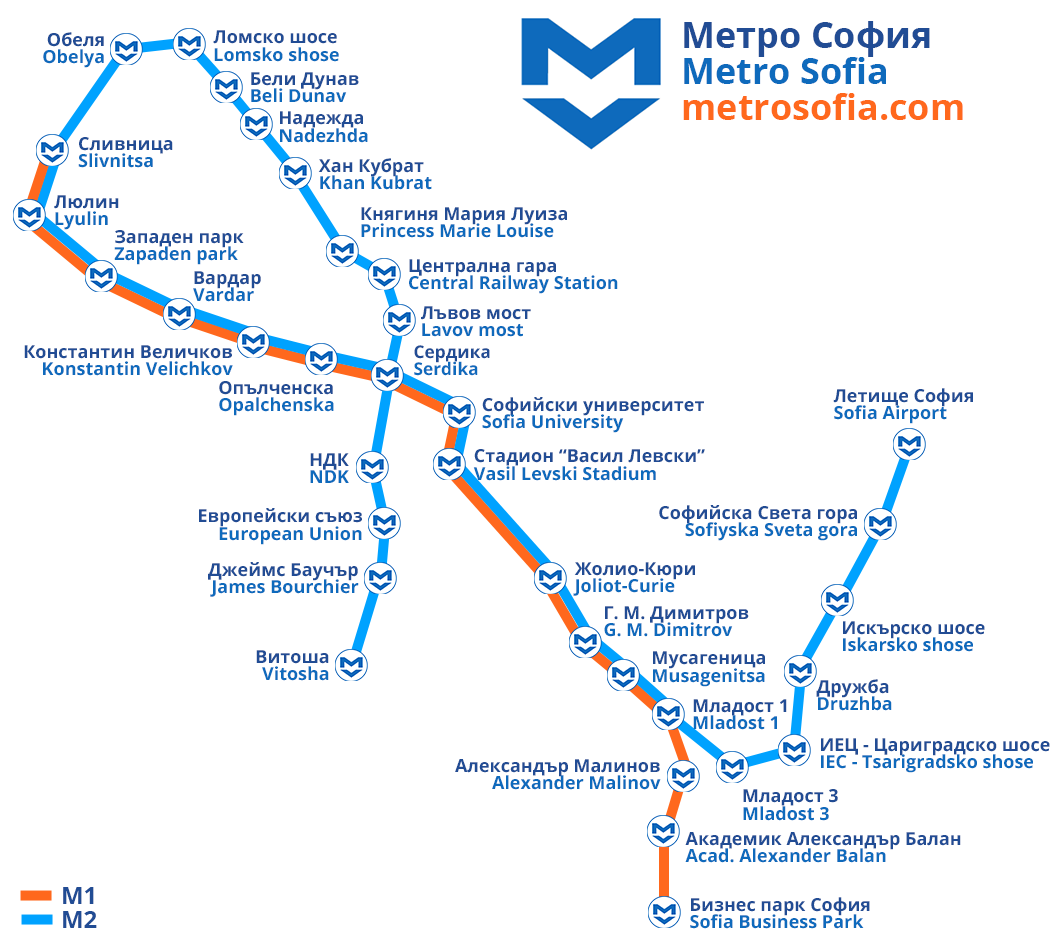 Accommodation
We stayed at Hotel Bonbon on our first visit which was cheap and cheerful
although breakfast was uninspiring. Some reviews said it was in a bit of a dodgy area but we thought it was fine[ish]. There are plenty of other options to suit all budgets, [see Tripadvisor]. I have booked Lion Hotel for our next visit which is by Lion Bridge.
Language
The Bulgarian language is written in the Cyrillic alphabet which renders most of the writing incomprehesible to western tourists, so you need to bear this in mind when visiting. Luckily most of the important information is given in English.
Sadly, there is plenty of evidence of poverty in Sofia. They are still slowly moving away from the troubles of their Communist past. There are quite of lot of people begging, some showing off horrific injuries. You do need to look where you are going too as the pavements are crumbling in places leaving sizeable holes. There is a fair amount of dog's mess too particularly in the back streets and for this reason, if no other, it is not a place to walk and text at the same time!
Quick Links:
Churches, Synagogue and a Mosque
Monuments, Statues and Museums
Interesting streets and buildings