Scroll down to discover some great artists and bands from Iceland. [There's LOADS]
There is so much diverse and amazing music coming out of Iceland that I have created TWO playlists!
The first playlist is based upon the artists that I hoped to see at Iceland Airwaves 2022– I managed to see most of them! The second playlist are a selection of my favritist songs from Iceland over the last few years. PLAY LOUD !
And here is my Spotify Iceland Inspired Playlist – over 2 hours of great music
GRÓA
I caught GRÓA live at Gaukurinn as part of Iceland Airwaves 2022. They make a great noise despite the lack of electric guitar and they were pretty bonkers live and I loved it! They have released two excellent albums to date.
Ólafur Kram
Another band I managed to see live at IA 2022. They have just released their debut album as a follow up to a mini LP [which is on plummy red vinyl]. Their song AUMINGJA ÞURÍÐUR is perfect post punk pop ! I hope that they play England [preferably Brighton] soon. Oh yes- try saying their name backwards!
Amiina
I have probably seen Amiina about eight times now as they used to play with, and also open for, Sigur Ros. I saw them play Hurra in Reykjavik in 2017 performing Fantomas, a live soundtrack to a surreal silent movie. I saw them perform this again in Brighton in 2018.

BSÍ
Named after the bus terminal in Reykjavik. I checked them out after seeing that were listed to play Iceland Airwaves 2020. There is a 7″ available from German based Tomatenplatten records which I now own. Their debut album has just been released and it's rather good!
Sóley
A former member of Seabear. I saw Sóley live at Bush Hall in 2018 and in Brighton in 2021. She has released four solo albums so far. Her latest album is called Mother Melancholia and is dark, haunting and very beautiful. Here is a clip of her playing live at Kex Hostel a few years ago.
Sóley, Sin Fang and Örvar Smárason. [Team Dreams]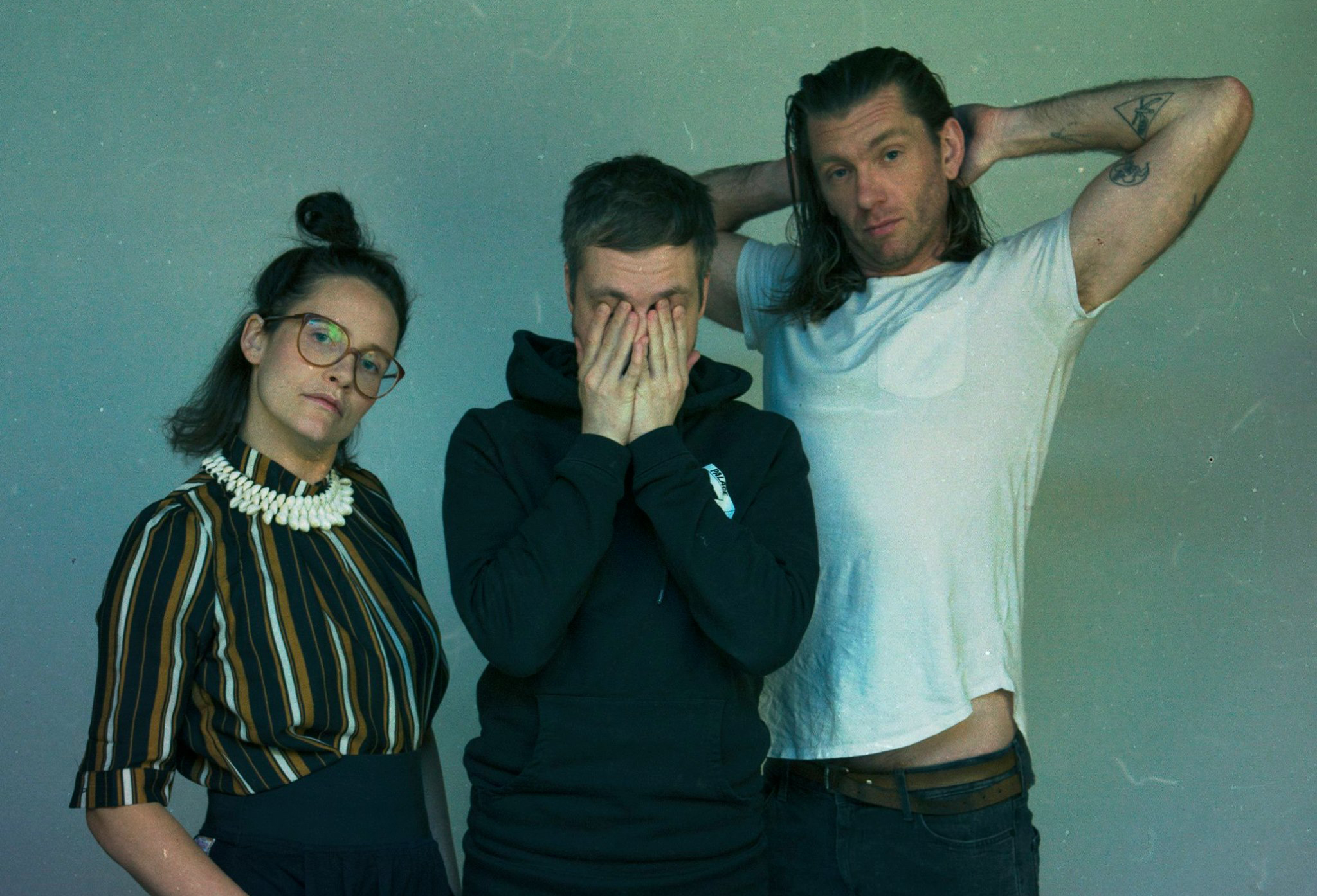 An Icelandic supergroup collaboration! Örvar was a founding member of Múm, and they are all solo artists in their own right. I love this video to Random Haiku Generator. Their new album – Dream is Murder is out, Yay!
Gyða
Gyða Valtýsdóttir was a founding member of Múm and has worked with a range of musicians as well as releasing a couple of solo albums under her own name. Heavy classical influences are evident on her solo work. Her album Evolution which was released in 2018 is a good place to start, then try Epicycle . Her latest album- Ox is quite magnificent.
Mammút
Mammút released their first album in 2006 on Smekkleysa and has also had releases on Record Records and Bella Union.
Daði Freyr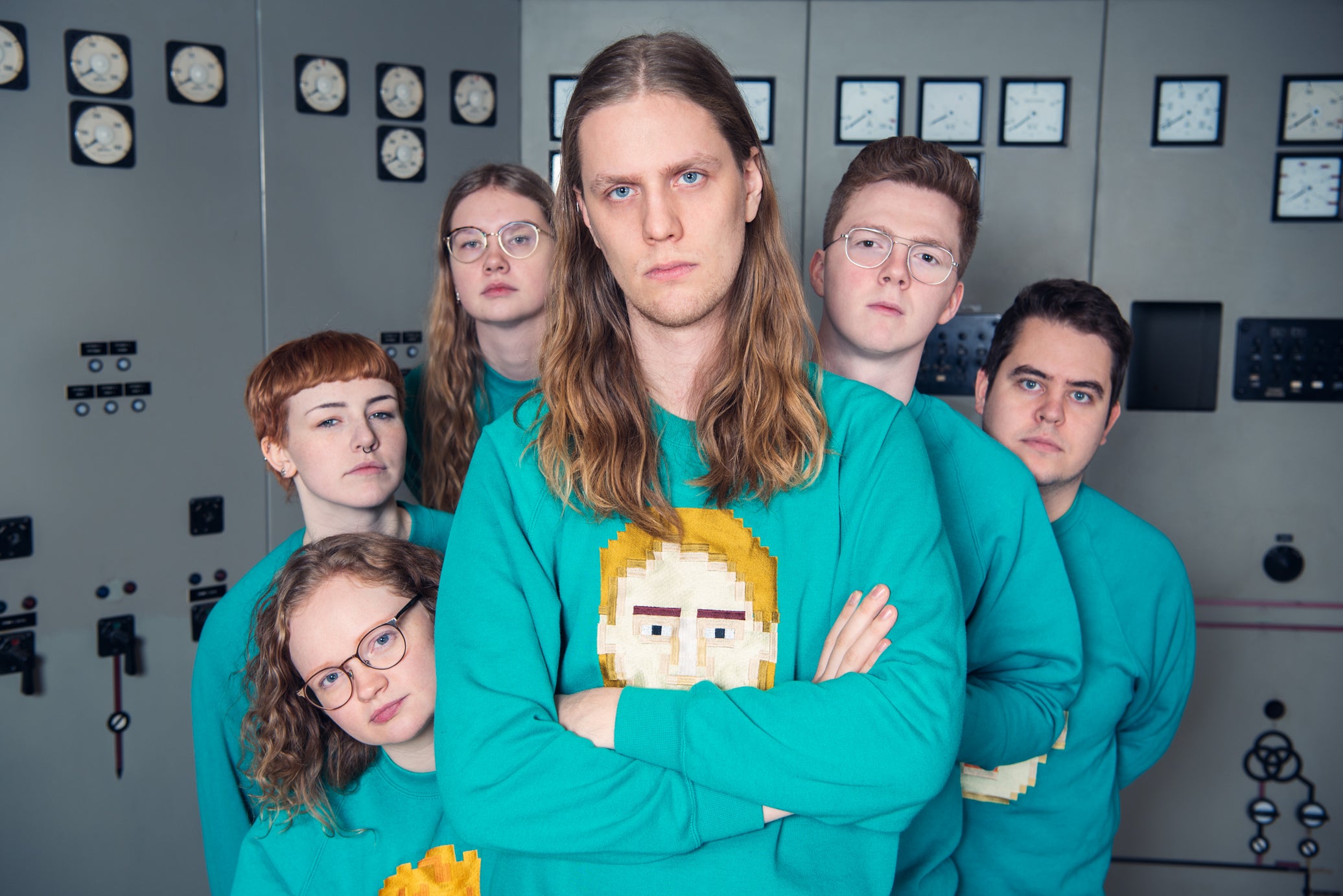 The winning Icelandic entry for the cancelled 2020 Eurovision Song Contest and the Icelandic entry for 2021 !
The video is wonderful too!
JFDR
Jofridur Akadottir has performed with Samaris and Pascal Pinon. Her White Sun Live Part 1 : Strings is beautiful. Her gig at St Pancras Old Church in London in January 2020 was intimate and wonderful.
MSEA
I don't know too much about MSEA apart from the fact the main protagonist is Maria- Carmela and that she is based in Reykjavik. Her music is experimental and captivating. She has nothing released on vinyl yet unfortunately.
Lay Low.
I have seen Lovisa Elisabet Sigrunardottir live a couple of times now in the UK. My favourite album by her, Brostinn Strengur, has just been released on red vinyl – yum! This video is a great advert for the wonders of Iceland.
Hekla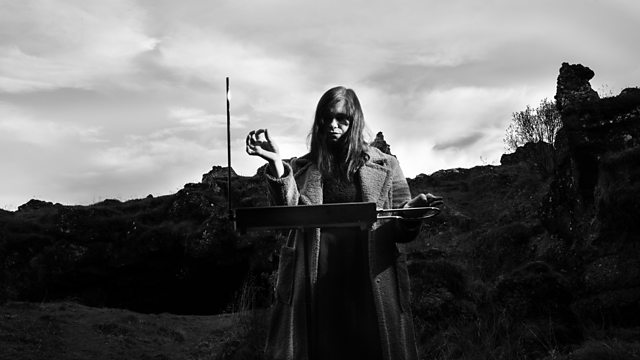 Hekla Magnúsdóttir has a theremin and knows how to use it! The end result is beautiful, dark and haunting. She has releases on the Brighton based Phantom Limb Records.
Skuli Sverrisson.
Skuli has arranged music for Laurie Anderson and has played bass with Blonde Redhead who are rather good, (check out the Misery is a Butterfly album). I heard Skuli's album Seria when I visited 12 Tonar for the first time in 2009 which has contributions from Olof Arnalds and Laurie Anderson, but it's a shame it's not on vinyl yet [although he told me it was!].
Of Monsters and Men.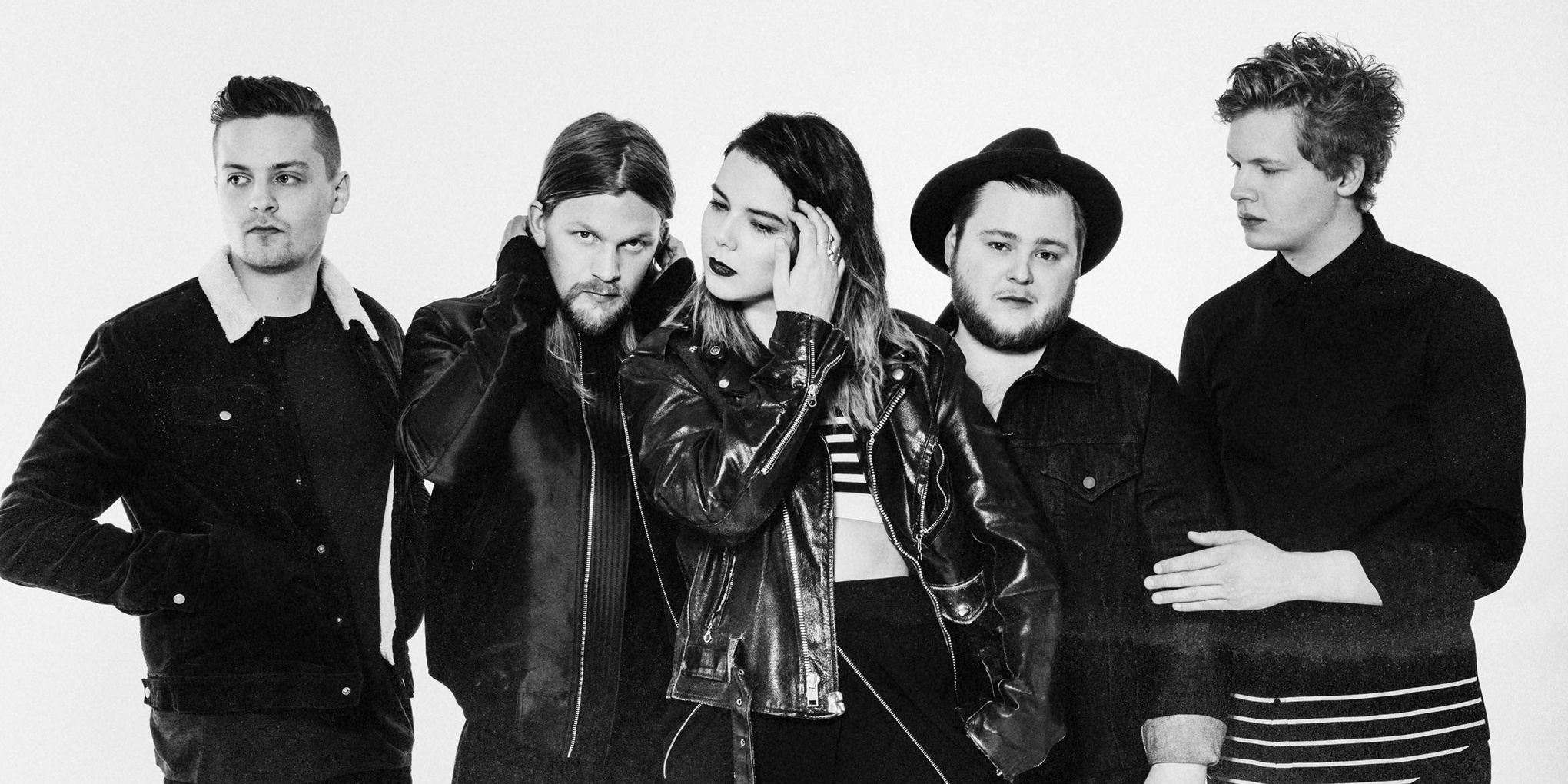 Their music has been used on several movies including The Hunger Games and can be heard on episodes of The 100 and The Walking Dead. Their new album is called Fever Dream.
aYia
aYia are a trio who formed in 2016 and have music available digitally on Bandcamp. Judging by the video below the vocalist Ásta Fanney Sigurðardóttir is a bit bonkers, which is a good thing. They have gone a bit quiet of late, I messaged them but have had no reply.
Olafur Arnalds
Olafur has released several albums and written the soundtrack to Broadchurch [which I have never seen]. This collaboration with Nanna from Of Monsters and Men from the Island Songs album is beautiful.
Ólöf Arnalds
Ólöf was a member of Múm for several years and has collaborated with Skulli Sverrisson and Bjork, you can clearly hear Bjork's distinctive voice on the track Surrendur. Check out the song and great video below.
Kira Kira
Kira Kira is an Icelandic musician and filmmaker. I caught her live show at Lucky Records, Reykjavik in November 2022 which was wonderful. We the Lightnings [Original score] was released in March 2023 and is a very limited vinyl pressing of 15 and I managed to nab one- YAY!
Special-K
Special-K is the solo project of multi instrumentalist /vocalsit and producer Katrín Helga Andrésdótti. She describes her music as 'sarcastic baby pop'. You can download her album from Bandcamp.
Vök
Vök have been around since 2013 and have recently supported Of Monsters and Men on their European tour. Tuneful electronica is how I would describe them.
Rökkurró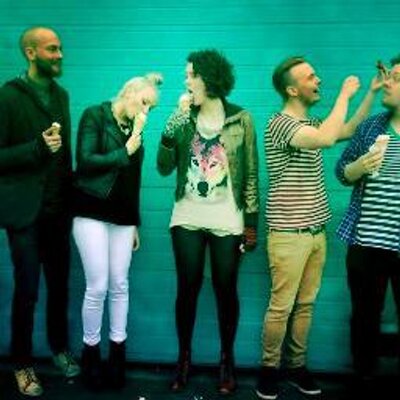 Rökkurró have released three albums [2 on vinyl]. Their last LP Innra was released in 2014 but sadly they have been quiet since.
Hafdis Huld
The track Tomoko grabbed my attention back in 2006 and I managed to catch Hafdis live several times in the UK. She has just released an album of covers but Tomoko is still my favourite. The video is ace too.
Pascal Pinon
Pascal Pinon sounds like a French solo artist but isn't! It's the name of a band consisting of twin sisters that have delivered three albums of rather lovely [mostly] acoustic songs.
Ásgeir
Ásgeir Trausti released three soulful albums and has a new album Bury the Moon out soon. I have seen him perform a few times where his music really comes alive.
Gusgus
Gusgus released their first album in 1995 and released their last album in 2018. Their name has nothing to do with the mousey character from Disney's Cinderella, sadly.
Hildur Guðnadóttir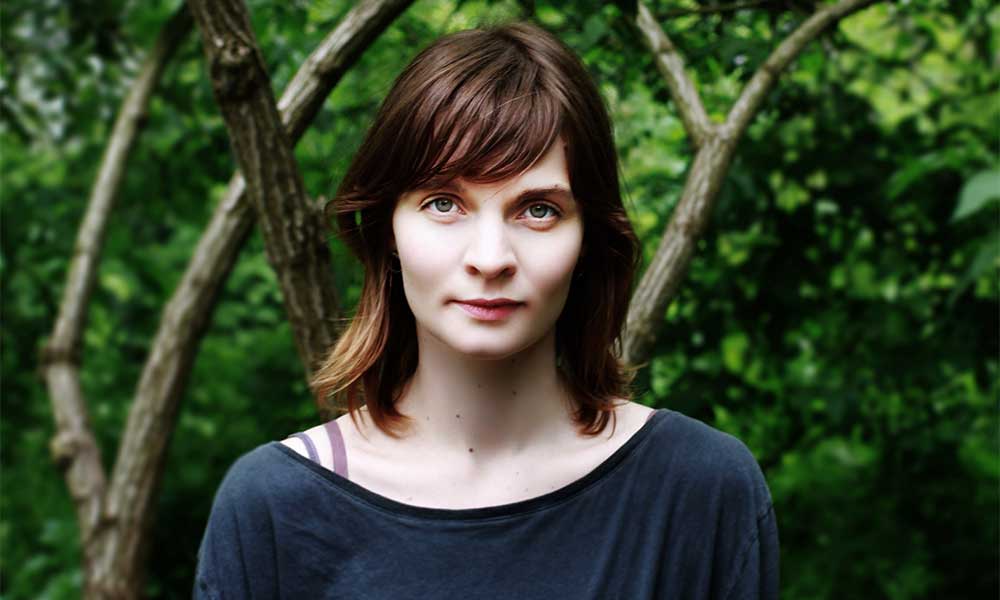 Hildur Guðnadóttir is a cellist, composer and arranger. Her film scores to Sicario, Joker and the Sky series Chernobyl are wonderfully atmospheric and powerful. There are a few more Hildur's out there so don't get confused.
Mr Silla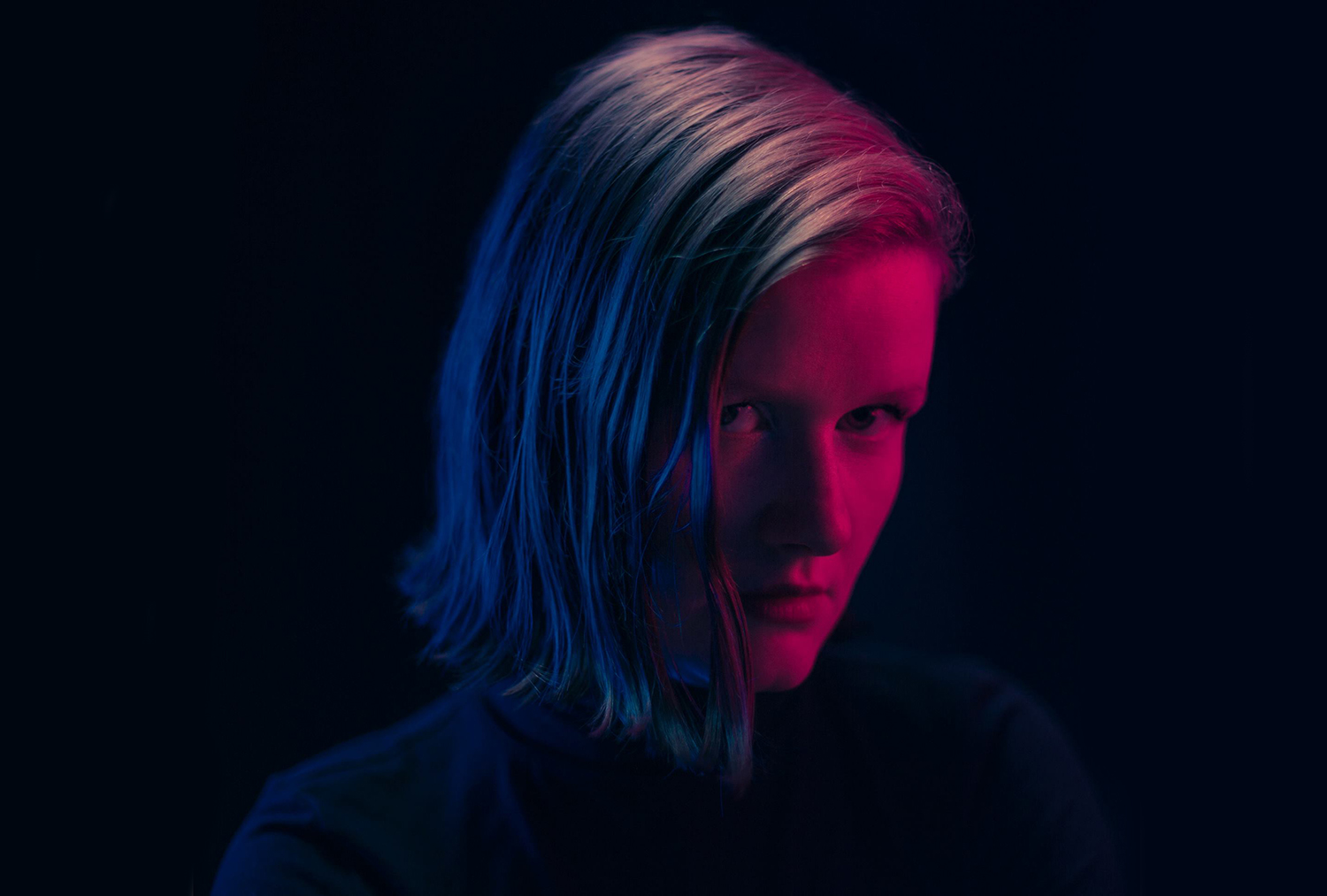 Mr Silla is not a bloke but is in fact Sigurlaug Gísladóttir, a solo artist who has released two solo albums so far. A shame her wonderful debut is not on vinyl.
ASDFHG
Starting off as a solo project for Steinunn Sigþrúðardóttir when she was only 16 but now a duo with the addition of Orri Úlfarsson, ASDFHG [which is a bit of a mouthful] create lo-fi electronica and have released 3 albums to date. [available on Bandcamp].
Múm
It's hard to believe that the band released their first record over 20 years ago! But Múm are still going strong. I caught them live just the once in Brighton and they were superb.
Samaris
Moody electronica with haunting vocals and a clarinet. I saw them live in Brighton a few years ago when their performance clashed with the Icelandic football team playing at the same time and the audience were shouting out the score to the band onstage. [Iceland won!]. I reviewed this gig for our local paper- The Argus, you can read my review HERE,
Seabear
I first of heard Seabear when I found out that Sóley was a member of the band. I thought that they had brken up as they had been quite for ages but they have just released a new album called In another Life and it's great!
Jón Leifs
I first heard the music of Jón Leifs on an Icelandic Air flight from Reykjavik to Gatwick. I really liked it and bought some CD's when I got home. His music is inspired by Iceland, it's culture and geography. He died in 1968.
Jóhann Jóhannsson
Jóhann Jóhannsson released solo albums and is well known for his soundtracks to films such as The Theory of Everything, Arrival and [the absolutely bonkers] Mother! He sadly died in 2018, a great loss.
QUICK LINKS: