Researching before travelling is half the fun, right? [Well I enjoy it anyway]. There are many resources and sources that I use as fuel and inspiration for my trips. That means books, magazines, movies, TV and more. Here are some of them:
Reading
I love reading travel guides. My preference for Iceland are The Lonely Planet Guide books. They have books on Iceland, The Ring Road and a Pocket Guide to Reykjavik that are all invaluable to me and are detailed and informative.
Reykjavik Grapevine is a superb online resource. It has news, features, reviews, listings and more. You can pick up the monthly magazine at Keflavik airport and at many bars and cafes.
The Around Iceland guidebook is pretty handy too and free, so keep an eye out for it when you get to Iceland.
One book that I really enjoyed is Iceland Defrosted by Edward Hancox. It is about an Englishman's obsession with everything Icelandic- from the country to the food and music. I loved it! I emailed the author once, he didn't reply.
Music
I have a whole section dedicated to music from Iceland where I cover my favritist Icelandic artists with links to videos- click HERE.
In the meantime here is my Icelandic Spotify playlist to whet your appetite, and your ears.
Iceland on film
I have seen a few Icelandic movies, here are some that I recommend :
101 Reykjavik is available on DVD. It is a [very] black comedy about a mother and her adult son living in Reykjavik. The less I say about it the better, as the storyline is pretty unique. Ooh, Damon Albarn helped create the soundtrack- I nearly forgot! The Youtube trailer below is a bit rude and you will need to be over 18 to watch it.
I loved Woman at War which I got to see at my local cinema in 2019 and it is now available on DVD and to stream. It's a comedy set in and around Reykjavik which manages to be dark, funny and heartwarming at the same time.
RAMS is a very dry Icelandic comedy/drama about two feuding brothers and has lots of sheep in it. It's now available on DVD and to stream. The film was released in 2015 and has just been remade with the location moved to Australia. Baaaaa!
If you like bleak dystopian, post apocalyptic films [like me], you should watch Bokeh which is in English and is available on Netflix and has some beautiful images of the Icelandic countryside, mostly of the coast road east of Reykjavik. Did I say it was bleak?- yes, good.
The Sigur Ros documentary Heima is a few years old now, but it is wonderful and marries the band's haunting music into the Icelandic landscape beautifully.
The moderately good 2013 film- The Secret life of Walter Mitty is quirky and has many scenes set in Iceland and is worth watching. The very cheesy and frankly terrible- [but possibly worth watching for a bit of light relief, if you are very desperate] Eurovision Song Contest; The story of Fire Saga is mostly set in Iceland too. It was released in 2020 and is on Netflix.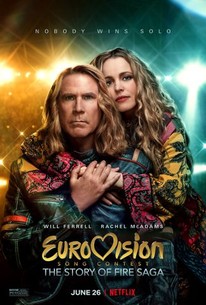 Telly
There are a few good Icelandic television programmes that are well worth seeking out-
TRAPPED [Ófærð]
There are 3 series' of Trapped which is an excellent crime drama set in remote north of Iceland. You may need a cup of cocoa to warm you up when you watch it as it always seems to be snowing.
KATLA.
Katla consists of 8 episodes and is available on Netflix in the UK. It's an eerie scifi/ folktale set in and around Vik on the south coast, so there are plenty of shots of black sand beaches and sea stacks.
When I am in the mood for a bit of a laugh I sometimes seek out Áramótaskaupið which is a comedy sketch show that is broadcast on New Years Eve in Iceland. You can find episodes on Youtube. They are quite silly! The clip below from 2014 takes the piss out of stupid tourists and it is in English.
There are some really funny and revolting sketches in the episode below from 2016. The sketch at 2 mins 24 secs is my favrit! The pregnancy sketch at 6 mins 22 immediately followed by the bride and groom sketch is also worth checking out. You don't really need to understand Icelandic!
Quick Links: