3rd June 2023
Music stuff-
If you like vinyl records-I have chosen my new Coloured Vinyl Record of the Month and it looks very pretty! Click HERE to look at some lovely records, there are links and videos there too.
I have a brand new Spotify Summer Playlist– Yay! click HERE and you can have a listen.
You can see ALL of my playlists if you click HERE.
Other music news
Green Man Festival have added more bands and announced day splits- I have LOADS of bands and artists to check out- BIG YAY! [If you want to go I am afraid it's sold out].
30th May 2023
Passport rules.
If you are from the UK and planning to travel to the EU here are some post Brexit things you need to know-
Your passport may not be valid if it is over 10 years older than the issue date. To be honest the information available about this is a bit fuzzy and confusing- but it's up to you to check all your documents are valid for travel.
Before you travel you just make sure that you have at least 3 months left on your passport before the expiry date.
If your EHIC card is still in date- it is still valid, so take it with you.
There is more information on the Citizens Advice Website.
16th April 2023
Music News-
My page on Icelandic Music is getting HUGE so I will be tidying it up in the next couple of weeks.There is SO MUCH great music coming out of Iceland it's just bonkers! I have already updatified the Spotify Playlist. Check out my page on Icelandic Music HERE.
A new coloured vinyl Album of the month for March- If you want to find out what it is click HERE. [It may be an Icelandic band!].
Travel News-
My Facebook Page city of the month is Copenhagen. There's a few exclusive photos on my Facebook page and loads more info about Copenhagen HERE.
Lastly -Our trip to Sofia and Plovdiv is a matter of days away! Yay! – it's been postponed twice due to Covid, so it's 3rd time lucky. I will post a few piccies on my Facebook Page while I am there and do a full feature on my website on my return.
11th March 2023
Music news- Yay! Spring is here!, well sort of. So that means a new Grunty playlist. Click HERE if you want to have a listen.
I have also chosen my Coloured Vinyl Album of the month for February. If you like vinyl and pretty colours click HERE.
I have seen some great gigs this year already. More info and piccies are to be found in my Gig Book.
Travel News- I am all booked to go to Lyon in December to coincide with the Festival of Lights which look amazing. More info in about the festival HERE.
In the pipeline- I am starting to plan for The Iceland Ring Road next year and also tentative thinkings about visiting Svalbard deep in the Arctic Circle in 2025… Brrrr!
22nd February 2023
Over on my Gruntie's Travels Facebook Page I am focusing on a different city each month.There will be exclusive photos to gawp at that are not included on this website.The city for this month is wonderful BUDAPEST. Click HERE and you will be taken to my Facebook page. Don't forget to follow my page if you want to see exclusive photos and content.
Festival News-
Latitude Festival Line up is really shaping up! Siouxsie, Pulp and loads more tbc. It has not sold out yet. So if you want tickets you better be quick.
Iceland Airwaves have just announced their first batch of artists due to play the festival including Nanna [from Of Monsters and Men] and Squid.
End of the Road Festival is also looking pretty strong as usual. Angel Olsen, Adwaith and loads more. Tier 4 tickets are still available, but they won't be for long.
I am going to Green Man Festival in sunny Wales this year. It sold out last year in record time. They are due to announce the acts on March 1st -St David's Day. Can't bloody wait!
Travel News- Trips that I have planned for this year are:
Sofia/ Plovdiv [Bulgaria] in April. I am still working on the final agenda.
The Peloponnese [Greece] in June/ July with trips to Levidi, Nafplio, Monemvasia and Gythio.
I am also considering going to Lyon in France at the beginning of December to take in the Festival of Lights and Christmas Market.
So I am keeping busy.
22nd January 2023
I was privileged to see The Delgados play their first show in 17 years in Brighton on January 20th. They were absolutely incredible. If you do not know them, you should check them out. [Start with their album ' Hate']. I have uploaded 3 video clips from the show onto my Youtube channel. Click HERE to have a look. There are also a few other music videos to look at as well as some videos from my trips abroad.
12th January 2023
UKRAINE : The People's Fight is a most extraordinary documentary. It's available on BBC iplayer for the next 11 months and it's a must watch. Here is a link to the programme-https://www.bbc.co.uk/programmes/m001grdw
I can't believe that I was in Kyiv only a few years ago and as soon as the Russians are driven out and it is safe to visit I hope to return. I have info and lots of photos from my trip to Kyiv and Chernobyl HERE.
11th January 2023
HAPPY NEW YEAR ! This is my first BLOG post of 2023!
To kick start the new year I have a new Wintery playlist. Here is a link to it- Play loud!
I have also been busy updating and improving my pages on Iceland. There's loads more info on things to see and do for free in Reykjavik as well as more information on bathing, eating, museums, tips and more photos too. Click HERE if you want to find out more.
I have also been planning for our forthcoming trip in April to Sofia [again] and Plovdiv in Bulgaria.
13th December 2022 Merry Christmas.
It's been an eventful year- politically and economically. Let's hope for a better 2023. I have a Spotify Winter Playlist which even has a couple of Christmas songs on it which should go down well with a bottle or 3 of mulled wine, so that will keep you warm. Click HERE if you want to check it out.
I have also added to my sections on Reykjavik with enhanced pages on Museums and Gelleries and also my page on Things to see and do for free. More additions to my Reykjavik pages will be coming soon.
I have some new yummy recipes to add soon too- when I get the time.
Next year we are planning in the spring to visit Plovdiv [Bulgaria] for the first time and revisit The Peloponese in the early summer.
28th November 2022
Iceland Airwaves was brilliant! We crammed in as many Artists as we could [mostly Icelandic] in various venues that ranged from record shops, a student bar, a church and even a bank! We visited several thermal pools in Reykjavik as well as some museums and galleries. Bathing in Reykjavik does not have to cost the earth- there are several great thermal pools dotted around the city and I have now updated my page on this.Click HERE for more info.
30th October 2022
Just one more sleep until I head back to Reykjavik. 4 days and nights of great music lies ahead! [SO MANY CLASHES !]
I intend to relax in the day and visit thermal pools, museums and bars. I will post photos daily on my Facebook page.
14th October 2022
Travel News: Easyjet have at last released their schedule for summer 2023 so flights are now booked for June 2023 for our return to the Peloponnese. I was not surprised that there were no real bargains to be had given the economic situation in the world at the moment but it was not as bad as I feared. Olympic Holidays now have packages using Easyjet available for next summer too.
Just a couple of weeks to go until we jet off to Reykjavik for Iceland Airwaves! The full line up has now been published and some of my favritist Icelandic artists are playing including Sóley, JFDR, BSÍ, Vök and loads more. Check out my page on Icelandic Music to check out some great music.
I have been busy updating my website with new pages and information on the Peloponnese. I have expanded and added new pages to my section on Nafplio including a new page on swimming in and ariund Nafplio. There are also new pages in my section on Arcadia in the centre of the Peloponnese covering some rarely visited ancient sites.
27th September 2022
YAY! Over 100,000 views on my website! Thanks for all of your support. xxx
21st September 2022
TRAVEL– I have added another new page to my Peloponnese section. This page is dedicated to the amazing Agia Theodora of Vasta.
NEW RECIPE– I have my own version of the classic Imam with a Grunty twist- and it's got no dead animals in it either!
MUSIC- Autumn is well and truly here so that heralds a new playlist. I have all my playlists links on one page. So click HERE to have a look and listen.
25th August 2022
TRAVEL– I have more updates to my Peloponnese pages!
A brand new page on the Deep Mani with info and photos of the Sinkhole at Erimos and the stunning near abandoned village of Mountainistika. To have a look- click HERE!
I have also added more to my page on the fantabulous Lousios Gorge in Arcadia, central Peloponnese. Cllick HERE to find out more.
And finally, I have expanded my page on Cape Tenaro at the very bottom of mainland Greece which has its own private entrance to Hades! Click HERE to take a looky.
4th August 2022
TRAVEL- I have been busy updating and creating new pages on the Peloponnese. I have updated my pages on Stoupa Beaches, Kardamyli, Wining and Dining in Stoupa and my page covering the wonderful journey from Stoupa to Itylo Bay. I also have brand new pages on places to swim in Agios Nikolaos and Kardamyli.
MUSIC- I have chosen my Coloured Vinyl LP of the month for July- click HERE to check it out! [especially if you like 60's rock!]
23rd July 2022
TRAVEL- We have been back from the Peloponnese for nearly a week now and had an amazing time and we are already planning our return next year. Our trip to Stemnitsa, the 'miracle' Church of Agios Theodora, Lousios Gorge, Larissa Castle and Nafplio were all wonderful. I will add more piccies and info to my website soon. A few piccies are below.
Keeping to the travel theme- trying to 'get away' is continuing to be a nightmare, just in time for the summer holidays! This BBC article is an interesting and a depressing read-https://www.bbc.co.uk/news/uk-62169701
4th July 2022
Well, you may have gathered by my silence that we did make it to Stoupa. There were no problems at Gatwick for us at all- phew! We have been here for 2 weeks now and have had plenty of time to relax and also explore. Here are some photos taken on a jaunt into the Deep Mani- the southern tip of Greece. I will update my website with more piccies and info on my return.
Tomorrow we are heading north – to Stemnitsa, Lousios Gorge and on to Nafplio, I can't wait!
14th June 2022
48 hours until STOUPA* !
The stress is appalling, in the days leading up to our trip to the Peloponnese wondering and worrying if our flight is going to be cancelled. Our return flight had already been cancelled and I have sorted that out so we are keeping our fingers crossed..
If/when we get to the Pelponnese we fully intend to wind down but also revisit and seek out new delights in and around- Lousios Gorge, Nafplio and Cape Tenaro.
I will post updates on my Gruntie's Travels Facebook page and here if I can.
*Subject to Easyjet!
9th June 2022
VILNIUS– Lithuania
It's taken me a bit longer than I expected- but I had sooo many photos to trawl through. VILNIUS has at last been added to my City Breaks section of my website. The capital of Lithuania has a beautiful UNESCO listed Medieval old Town and has direct flights from the UK. [Our flights there were under a tenner each !]. I have also a page covering our day trip from Vilnius to the wonderful Trakai Castle.
3rd June 2022
My Summer Spotify playlist has landed [which is more than Easyjet can manage at the moment!]. 30 of my current favritist songs, some old- some new- all wonderful!
I have a new Coloured Vinyl Album of the Month too of course, and you can see that HERE.
28th May 2022
EASYJET NIGHTMARE !
Easyjet are having a torrid time at the moment with a huge amount of cancellations which they are blaming on everything from IT issues, air traffic control restrictions, runway works and airport handling delays, but interestingly not staff issues which I thought was the main ongoing problem.
Their customers are suffering the most and that includes me. My flight from Kalamata to Gatwick in July has been cancelled, but Easyjet had not actually got around to informing me or Olympic Holidays- I found out about the cancellation from a Facebook group ! So it would be nice if Easyjet started treating their customers with more consideration and actually informing them in a timely manner if their flight has been cancelled. People are losing their trust in Easyjet as they are becoming so unreliable and choosing to book with other airlines and who can blame them.
More on the Easyjet fiasco is here- https://www.bbc.co.uk/news/business-61614437
18th May 2022
TRAVEL NEWS- YAY! Greece to drop mandatory face masks in indoor spaces. Click on this link for more info- https://www.chroniclelive.co.uk/whats-on/travel-tourism/greece-scrap-covid-rules-including-23705506.
There is also a partial lifting of the need to wear masks on some flights in Europe, More info here-https://www.bbc.co.uk/news/world-europe-61463794.
Slava Ukraini!
I guess we all know that Ukraine won the Eurovision Song Contest over the weekend, the most political Eurovision ever, although there were better songs on the night [Sweden, Iceland, UK] the popular vote made all the difference and sent a strong message of support to Ukraine and a big boo to Russia. I really hope that the final can be held in KYIV next year. I have fond memories of my visit a few years ago- Kyiv is such a beautiful city, I hope to return. More info on my trip to Kiev and Chernobyl HERE.
2nd May 2022
Yes- I may have been a bit quiet of late- but I have been busy going to lots of gigs again [yay!] and writing up my Vilnius trip which should be ready in a week or two.
MUSIC UPDATES
If you want to look at what gigs I have been to [there are piccies] then click HERE.
There is a new Coloured Vinyl Record of the Month to dribble over of course- Click HERE to have a looky, and my most recent Spotify playlist is available HERE.
21st March 2022
Travel news: No more Passenger Locator Forms to complete when returning to the UK- YAY!
We are off to Vilnius soon so I am glad there are no forms to complete or Covid tests to do. I'm not so glad that Lithuania is currently in a State of Emergency so that's a first for us. I will post piccies onto my Gruntie's Travels Facebook Page while I am there before documenting it properly on my website.
5th March 2022
UKRAINE CHARITY APPEAL
Watching what is happening in Ukraine is so horrific. Despite the sanctions, the West seem to be powerless to stop Putin's relentless advance. The UK Disasters Emergency Committee [DEC] have an appeal that has raised over £5m in one day – even our Queen has donated.
The link to the appeal website is HERE.
A BBC article about the appeal is HERE.
5th March 2022
It might not feel like it but Spring has sprung so that means there is a new Grunty playlist.
I have also a new Coloured Vinyl Record of the month too of course and you can check it out HERE.
14th February 2022
Beautiful Kiev
I don't normally post any political comments here but it's hard to ignore the threat to the Ukraine by Russia at the moment. My time in Kiev a few years ago was a wonderful experience, such a beautiful city with amazing churches, architecture and monuments. I hope that the situation improves soon and does not escalate. I have lots of info and piccies of my visit HERE.
11th February 2022
Travel Update-
As from today fully vaccinated travellers no longer have to take a test before entering or returning to the UK and are no longer required to take a day 2 test. Other countries have their own rules of entry of course, see the Skyscanner link in the post below to check entry criteria for countries around the world. More info in this BBC article- https://www.bbc.co.uk/news/explainers-52544307
Bargains to be had-
I love all the research and finding a great bargain. I have a 5 night city break booked for Vilnius [Lithuania] in March 2022 which is costing just £135pp and that includes return flights, breakfast and accomodation in a 3* hotel in Vilnius and airport parking in the UK ! The hotel gets a decent 8.5 on booking.com too. Can't wait ! A Staycation does not even come close!
26th January 2022
Y A Y ! ! !
TRAVEL UPDATE–Assuming that you are fully vaccinated and boosted, from the 11th February we will no longer have to take a Covid test in order to return to the UK ! [Although we still need to fill in a PLF]. More info in the BBC article HERE.
There are still different rules regarding entry to different destinations though.There is a really helpful interactive guide to the entry criteria to various countries on the Skyscanner website.
19th January 2022
REYKJAVIK 4 DAY ITINERARY
I have a brand new page aimed at anyone intending to take a short break in Reykjavik for the first time. It's a 4 day itinerary which should point any newbies in the right direction. Click HERE to have a butchers.
6th January 2022
Happy New Year to you- let's hope the new year is a little less pandemiccy than the last two !
Travel News–Despite Omicron cases soaring, from January 7th we will no longer have to take a test before returning to England and the day 2 test is a Lateral Flow one again, not the more expensive PCR. The change appears to be due to the fact that Omicron is everywhere so there is no point trying to avoid it. More info in the BBC article HERE.
Music News-Rockaway Beach Festival is nearly upon us so I am looking forward to a few nights of eclectic music in Bognor on the South Coast of England. It's only a short 20 minute drive from my home. And before you ask, NO we are not sleeping in a tent! My only concern is how I am going to hold my breath for 3 whole days in order to avoid infection, let's hope everybody have had their jabs.
24th December 2021
I guess many of us [including me] are not travelling at the moment given the new Omicron threat but I have hopes that things will improve as Winter 2021 moves into Spring 2022. I was fortunate that I managed to revisit Iceland a few weeks ago and I have now finished adding this information to my newly expanded Iceland pages. If you want a peek click HERE.
In the meantime I hope you all have a MERRY CHRISTMAS and a HAPPY NEW YEAR
7th December 2021
Gruntie's Music Updates
My Winter 2021-2022 Playlist has landed!
And if you are feeling particularly nerdy you could find out what Gruntie's latest Coloured Vinyl Record of the Month is by clicking HERE
4th December 2021
Returning to the UK ? -A Covid Test is now required before you depart.
More info in the BBC article HERE .
If you want to find out more about visiting Reykjavik and Iceland I have LOADS of info HERE
3rd December 2021
Visiting Iceland?
Icelandair have really helpful information with links- click HERE.
27th November 2021
COVID CHAOS
The situation is currently very volatile- I will endeavor to keep the info in my blog updated to keep up with any changes.
Judging by the posts that I am seeing on forums there are loads of peepses who are very confused by what is required in order to enter Iceland. There is alot of information out there- possibly too much. Here is a link to our Government's advice regarding travel to Iceland.
The form filling is a real fiddle and very annoying at times but it has to be done. So here is my Grunty simplified guide-
To enter Iceland from the UK you must:
Show proof that you are up to date with your vaccinations. Use your NHS APP for this. Select-travel and you will be taken to a page with a 2D barcode which is valid for a month. You can print this page if you want.
You need to present a NEGATIVE COVID TEST that is not more than 72 hours old at boarding. This can be a PCR or Antigen test [Antigen is cheaper]- but HOME TESTING IS NOT ACCEPTED. I have heard reports that the authorities in Iceland are clamping down on this and will make you quarantine so it is not worth taking the risk. Go to a private provider for your test and if you [hopefully] test negative you will be issued with a Fit to Fly Certificate. A paper version or digital version are both accepted.

Here is a link to the Government page about Covid testing

with links to a provider list- or you can use the link below for Government approved providers and filter the results.
Complete a Pre Registration form. This cannot be done more than 72 hours before you are due to fly. On completion of this form you will be emailed a barcode that you need to show. Here is the link- https://visit.covid.is/registration/
To return to the UK you must:
Pre book a day 2 test. You must get a covid test on your return to England. Book this before you travel abroad. You can the test done at a clinic or get a kit sent to your home. You will be given a code that you need to enter into the Passenger Locator Form. Here is a link to Government approved providers. UPDATE– Due to the Omicron variant this test will now need to be a PCR test AND the person taking the test will be required to self isolate until the result is known. I have just heard that this will be implemented from 4am on Tuesday 30th November.
Complete a Passenger Locator Form. You need to complete this within 48 hours of your return to to England. So that probably means completing it on your phone while on your trip. The form is fiddly and it does not always work very well especially when trying to attach proof of vaccinations! So you may need to persevere. After you complete the form you will be emailed a QR code. Here is the link to the PLF.
PHEW! So there you have it- easy peasy – NOT.
Finally-The information that I have given above is subject to change at short notice so that is why I have included the links which will have up to date information. We are living in uncertain times.
25th November 2021
ICELAND UPDATE
No, I haven't been lazy. I have had SO many photos of Iceland to trawl through that it's taken up much of my time. Ok I may have been a bit lazy, but I have been busy going to gigs too which has been a pleasure. I have now updated and overhauled my East of Reykjavik page. There is now info and some lovely photographs of the Glacial Lagoon, Vik, Black Sand Beach, the plane wreck and lots more.
25th October 2021
The new rules for returning to England have landed! YAY- so that means we only have to order [and pay for] the cheaper Lateral Flow Test on our return to England from Iceland next week. Tests are still cost around 20 quid but it's a lot cheaper than the PCR tests. More info can be found here- https://www.bbc.co.uk/news/explainers-52544307
Here is a link to the GOV website with the current advice and links to approved test providers- https://www.gov.uk/guidance/travel-to-england-from-another-country-during-coronavirus-covid-19?step-by-step-nav=8c0c7b83-5e0b-4bed-9121-1c394e2f96f3
7th October 2021
Travel Update
Well, the new travel rules have been implemented and the red list has been drastically reduced to just 7!
The government have also said that they are hoping they will be able to replace the expensive PCR test that currently needs to be taken on day two of returning to England with the cheaper Lateral Flow test by the autumn half term which will be very welcome with our trip to Reykjavik at the end of October.
Click HERE for more info regarding the new travel rules.
When Iceland Airwaves was cancelled [again], I shuffled our dates to Iceland which was not too problematic, only to find out that when I went to check in online, my return flight from Keflavik had been cancelled [thanks Easyjet!]. So now we have to fly out from Gatwick and return to Luton- GAH! The Icelandic Governement are reviewing their entry rules every couple of weeks so I am hopeful for something postive happening here too. Time will tell.
29th September 2021
NEW RECIPES! I have just added a Artichokey and Spinach Paella recipe to my Vegan and Veggie section which worked out rather well. There are also new[ish] recipes for – a vegan stew, artichokey pasta and lots more.
I also have a new Autumn Playlist which I think deserves a listen. Click HERE and it will take you to my playlist page.
17th September 2021
Well the rumours [leaks] are true- From October 4th we will no longer be required to take two tests in order to return to England from a foreign country- as long as that country is not on the red list. The Amber and Green lists have been merged and is now called 'Rest of World', which is really a Green list in my mind. This is great news with our impending trip to Iceland at the end of October. For more information click HERE.
15th September 2021
END OF THE ROAD FESTIVAL and ICELAND AIRWAVES
Yes, I know i've been rather quiet for a couple of weeks. It took a few days to recover from the wonderful End of the Road Festival. Then I got into a sulk when I heard that Iceland Airwaves had been cancelled- again! …GAH !
The good news is that we have decided to still go to Iceland at the end of October [YAY!], but for a shorter stay [BOO!]. We will stay in Reykjavik for a few nights before heading to Vik for a couple of nights. We are hiring a car and we hope to see the volcano, Jökulsárlón Glacial Lagoon, DC-3 plane wreck and more. I will of course post piccies and info to my website as soon as I can.
Sorting out fit to fly covid tests has been a pain in the bum! It's hard to get an antigen test locally [which is accepted by Iceland] for under £50. I am hoping that when our lovely Government meet on October 1st they will decide to remove the need for further tests in order to re-enter England, we will see….
New stuff on my website-
MUSIC – I have added all the artists that I managed to see from End of the Road Festival to my gig page- click HERE to have a look- [there are piccies too, including a link to even more piccies on my Pinterest site..
GIGS- I have LOADS of gigs coming up [Pom Poko, Goat Girl, AA Williams, Roxanne de Bastion, AK/DK, Eivør and more] and will add them [with photos] to my Gig page ASAP.
Don't forget to take a peek at my latest Coloured Vinyl Record of the Month and new playlists. Click HERE and you will be whisked off to my Music Blog Homepage.
NEW RECIPES- I have added a couple more fishy recipes to my recipe section including a rather tasty Paella- click HERE to have a look.
1st September 2021
END OF THE ROAD FESTIVAL 2021
YAY! off to End of the Road Festival tomorrow. I'm sad that Alice Boman has had to pull out but there is still plenty of great stuff on offer. I have an End of the Road Spotify Playlist on my PLAYLIST PAGE.
I will post daily updates and piccies on my Gruntie's Travels Facebook page.
29th August 2021
The Government have announced changes that will come into force on August 30th.
UPDATE FOR COUNTRIES COVERED BY GRUNTIE'S TRAVELS–
Sofia- Bulgaria, Copenhagen- Denmark, Helsinki-Finland, Iceland, Riga- Latvia and Norway are all GREEN.
Greece, Tallinn-Estonia, Budapest- Hungary, Krakow Poland and Kiev- Ukraine are all AMBER
There are no countries that I cover in Gruntie's Travels currently in the RED List- phew!
For info about travelling, rules and regulations click here- https://www.bbc.co.uk/news/explainers-52544307
Click HERE and you will be whisked to my Gruntie's Travels homepage with links to my City Breaks and Peloponnese pages.
20th August 2021
At last, the day splits for End of the road Festival has been announced! So that means I need to get my Clashfinder highlighted. The link for the Clashfinder is here- https://clashfinder.com/m/eotr2021/?user=0tiw83.ir
2nd August 2021
FESTIVAL UPDATE- It's wonderful news that Green Man Festival has been given the green light for this year and it's sold out, [although I am not going this year]. It's a great festival set in the beautiful Brecon Beacons in Wales where it never rains ! [haha].
I have three festivals to look forward to over the next 6 months-The sold out End of the Road Festival in September, Iceland Airwaves in November and Rockaway Beach, Bognor in January 2022. All three festivals have great lines ups- can't wait!
Music – I have added a new page to my Music blog- GRUNTIE'S PLAYLISTS. All my playlists on one handy page. I have also chosen my latest colour vinyl record of the month.
2nd July 2021
Music– I have chosen my Coloured Vinyl Record of the Month for June, if you want to find out what it is, click HERE. I have also updated my playlist again and you can listen to by clicking on the Spotify link below–
17th June 2021
If you like volcanoes I would suggest taking a peek HERE. I have added some amazing piccies and a video taken last month of the eruption at Geldingadalur Volcano in Iceland by my friend Laura.
7th June 2021
Well it's looking rather bleak regarding travel this summer. Portugal is off the Green list and Greece remains Amber. Iceland is still Green- keeping fingers crossed!
At least Summer has hinted at arriving in England so my barbie is being well used. I have added more Fishy Recipes and dips to my Greek Recipe Section which are perfect for al fresco dining. Click HERE to see the recipes. [Link opens in a new tab].
I have also attended my first gig of the year- YAY! Click HERE to find out what the gig was! [Opens in a new tab].
20th May 2021
So The traffic light system it is. WE CAN legally travel- YAY! But we are not advised to travel to Amber or Red countries unless we really have to – mmm, not so yay after all.
The only country that I cover on my website that is currently on the GREEN list is Iceland. So I am hopeful all we be ok for Iceland Airwaves in November this year.
Countries covered in my website that are currently on the AMBER list are- Bulgaria, Denmark, Czech Republic, Estonia, Finland, Germany, Greece, Hungary, Italy, Latvia, Norway, Poland, Russia and Ukraine.
The list is reviewed every 3 weeks. The saga continues……
10th May 2021
RED AMBER GREEN ??
Well the list has been published and takes effect in England from May 17th. Hardly any countries in the Green list- Iceland being the only country that I cover from my website. I am surprised that Greece are not there. Small steps…
For the official Gov info click HERE. [Opens in a new tab]
4th May 2021
Travel:
A new month and new hope regarding travel in Europe ? Time will tell and there is an announcement from the UK Government coming soon. You can read a BBC article HERE. [opens in a new tab].
Music:
A new month for Grunty means a new Top 20 Playlist and a new Colour Vinyl record of the month. I have been adding to, and hopefully improving my website. The menus are now neater and I have more substance to my Music pages. Click HERE if you want to take a look at my Music Blog. I am still hopeful that the End of the Road Festival in September and Iceland Airwaves in November will go ahead, keeping my fingers crossed.
28th April 2021
My website has had over 50,000 views! I am really chuffed, especially bearing in mind that I set up Gruntie's Travels just before travel became impossible because of the pandemic. Expanding my website to include Greek Recipes and Non Greek Recipes has been getting plenty of interest. and my new Music Section is picking up pace, so that's great news too. Let's hope that travel can recommence soon, I am desperate to revisit [and write about] The Peloponnese and Iceland this year.
Thanks for all of your support. Grunty
15th April 2021
Gruntie's Music update-
The last few weeks I have been busy focusing on finishing off my music pages. I have now completed sections on Music from -Iceland, Norway, Denmark and Sweden. I have created a Gruntie's gig archive too and also a Coloured Vinyl Record of the Month, because music sounds better in colour! If you want to find out more click HERE.
Gruntie's Travels update– Well, not too much news here as we wait and see how things go with the pandemic and the possibility of covid passorts. I still have trips to The Peloponnese planned for the late summer and Reykjavik for Iceland Airwaves in November. Flights and accomodation are all booked, I'm keeping my fingers crossed.
Gruntie's Recipes update– I can't travel, but I can cook! I have been adding recipes to my Recipe Pages. Meaty and Fishy recipes, bread recipes, Veggie and Vegan options too, and a few deserts.
18th March 2021
Gruntie's Travels update-
I have added a new page to my Peloponnese site- Gruntie's favrit castles. A selection of 14 of my favritist castles in The Peloponnese.
Gruntie's Music update-
I have updatified my Top 20 Playlist and here it is:
3rd March 2021
Gruntie's Travels updates:
I've moved our next trip to The Peloponnese from June 2021 to August 2021 just to give the pandemic a bit longer to settle down. I have also bitten the bullet and booked return flights to Reykjavik for Iceland Airwaves which is more of a gamble.. time will tell!
Gruntie's music updates:
I have chosen my Coloured Vinyl Record of the month !– If you want to know what it is click HERE, [opens in a new tab].
I have now completed a page on my website dedicated to Music from Denmark. I have created a Spotify playlist too, so click HERE if you want to be whisked away to some musical Danish delights.[opens in a new tab].
24th February 2021
HOLIDAY UPDATE
The earliest that we can go on a holiday in England this year will be the 12th April and for holidays abroad from England it will be 17th May AT THE EARLIEST. It all depends whether set conditions are met. More info in this BBC article- [click on the photo and the article will open in a new tab].
Olympic holidays are allowing you to move your holiday with no penalty if your holiday is before 30th June 2021.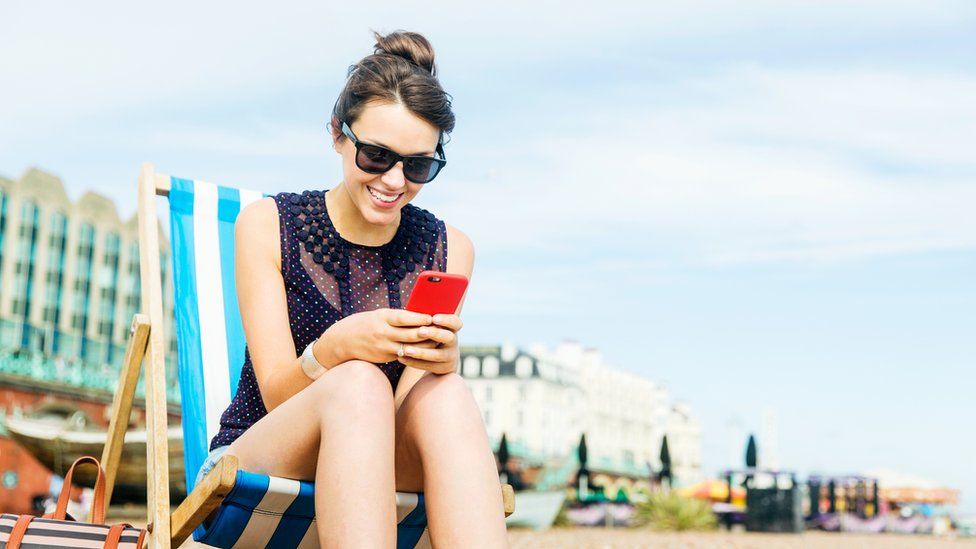 24th February 2021
Gruntie's Top 20 Playlist
If you are fed up being locked down, you may consider listening to my new Spotify playist. to alleviate the boredom- an hour and a half of great music methinks! PLAY LOUD
17th February 2021
MY NEW MUSIC BLOG !!!
The lockdown does not appear to have an end in sight. So I have decided to create a Gruntie's Music Blog which will cover my passion for music with an initial focus on music from Iceland and Norway. There will also be a page covering my chosen coloured vinyl album of the month. Finally, I have archived all of the gigs from my gig books for posterity [which was a huge undertaking] with some piccies where possible. So If you want to read my music blog click HERE. There are also links at the very bottom of this page.
25th January 2021
I have completed my sections on Naples, Herculaneum and Pompeii. so click on their names and you will be whisked straight there – sort of!
12th January 2021
The tier 5 lockdown has meant that I have continued to focus on cooking. My Meaty Mains section was getting a bit full, so I now also have a Spicy and Meaty Mains section where I have curry's and other spicy delights. I have also decided to add a new section to my City Breaks– Naples [Napoli] which I visited a few years ago. There will be sections on Pompeii and Herculaneum too. Work is in progress but should be completed in a week or so. Here are some piccies to whet your appetite-
3rd January 2021
A belated Happy New Year to you
I decided to take the plunge and today I booked accommodation in Reykjavik for Iceland Airwaves 2021. I used Airbnb and chose a lovely place in the city centre that offers free cancellation just in case the Covid situation is still causing havoc. I've also booked two nights accommodation before the festival in Vik through Booking.com which is on the south eastern coast as I want to go to Jokulsarlon and explore the area. I have not booked flights yet or car hire, I'm going to wait a little bit longer before taking the plunge with those! I miss Reykjavik, just over 2 years ago we were there for New Years Eve which was wonderful.
I'm in the process of adding new recipes to my recipe sections which has kept me busy- Veggie nut roast, pan fried scallops, Norwegian inspired baked cod, smoked mackerel pate and more. Click HERE if you want to take a peek.
24th December 2020
MERRY

CHRISTMAS
!
!
!
After a really challenging year, it's going to be a weird and challenging Christmas. We are about to enter a Tier 4 lockdown where I live but I have still been cooking and writing up my recipes.
LIVER –Love them or hate them [I love them, if done well]. I have added recipes for chicken liver pate which makes for a perfect starter as well as a rather tasty recipe for fried liver.
I'm doing a nut roast over Christmas and a smoked mackerel pate so I will adding these recipes ASAP.
Stay safe, eat food, drink wine, play records, watch telly. xxx
18th December 2020
Well it took some time to compile but I have made a Gruntie's Top 21 places to see in The Peloponnese. Here is a slideshow to whet your appetite. Click HERE for more info.
I have also compiled a list of my Top 10 things to see in The Mani. Click HERE if you want to find out more.
26th November 2020
YAY ! PUDDIN
I have just uploaded 3 dessert recipes to this site- Leashia's Chocolate Mayonnaise Cake, Leashia's Banoffee Pie and Mumsy's Syrup Steamed Sponge Pudding. All are delicious methinks, check them out here- https://gruntiestravels.com/desserts/
13th November 2020
Gah! Another bloody lockdown. But the good news is that I have been cooking LOADS. I've been feeling a bit meaty! New recipes include – Duck in a red wine and orange sauce, Chicken in a beetroot sauce, spicy smokey pork and beef chilli and a couple of curries. Check them out HERE.
29th September 2020
I have been concentrating on building my new recipe pages! This time- Non Greek Recipes. There are meaty, fishy and veggie sections. Take a peek!
18th September 2020
I'm writing this on my phone in the Peloponnese. Over the last week we have visited some amazing places- Viros Gorge near Kardamyli, Moni Nestani, Dervanakia as well as revisiting Nafplio, the Taygetos mountains near Stoupa and lots more! So plenty to add to this site when I return. In the meantime here are some piccies-
9th September 2020
Today I launched my Gruntie's Travels Facebook Blog Page. It will be more 'bloggy' than my website and have lots of piccies and updates on travel to places that I like as well as Greek recipes and Icelandic and Norwegian music. In other words- all the things I like bestest. You should be able to find it using the Facebook search feature.
7th September 2020
5 sleeps until we head back to the Peloponnese. The government have added 7 Greek islands to the quarantine list but not the Peloponnese- phew!
https://www.bbc.co.uk/news/uk-54061938?fbclid=IwAR21sy6pH9LUp3leo-7jMPfPWwZvzDSWXDeTI74KzxD-S1zwQ9XAAkzz_NI
26th August 2020
Well it was inevitable I suppose but Iceland Airwaves has been postponed until 2021. Full story here-https://icelandairwaves.is/iceland-airwaves-moves-to-2021/ but still…. BUGGER
On another note- our trip to Plovdiv [which I had already moved from March 2020 to September 2020] currently means we have to self isolate for 14 days on our return to the UK. Well that's no good, so that trip is abandoned for now and we are revisiting Stoupa again instead! Return flights from Gatwick to Kalamata are currently only around £65.
As our flight departs so early in the morning we are going to stay at Premier Inn Gatwick North on the night before. It is right by the terminal and is only £31 for the night- a bargain methinks. https://www.premierinn.com/gb/en/home.html
18th August 2020
Well, I have been back in England for a week now after a couple of wonderful weeks in the Peloponnese. I have been busy updating this website. There are new entries and photos relating to Sparta and surrounding area, Stoupa, Areopoli, Kalamata and surrounding area, Itylo Bay, Sparta and Kardamyli. Still not finished but in the meantime -take a peek…
12th August 2020
Chaos in Kalamata Airport ! – Well it was not that bad- but it was certainly poorly organised and worse than usual. The reason? Poor scheduling it seems with 3 flights departing within a few hours of each other and the small airport just can't cope. We flew home yesterday on the Easyjet noon flght. Back in England now in the sweltering heat looking forward to updating my website with some amazing photos and info on more wonderful places that we visited in the Peloponnese. Highlights include several ancient sites on the outskirts of Sparta, the Langada Pass, Kapetanakis castle in the Mani, the Dekoulou Monastery near Areopoli and the Voulcanou Monasteries near Ancient Messene. Here are a few piccies:
4th August 2020
I have just noticed that my blog piece about completing the PLF for Greece has disappeared! I suspect I deleted it by accident when editing on my phone. But as a reminder – one form per family needs to be completed and submitted but I prefer to complete one for myself and my wife does one too. A link to the form and some advice can be found here- https://travel.gov.gr/#/
Dont bother downloading the Visit Greece app. It's awful.
2nd August 2020
Today Leashia and I visited some amazing sights in Messinia. The Mycenaean Necropolis near Kalamata was wonderful but did involve a bit of scrambling to get to the tombs. We had a picnic by the Northern Walls of Ancient Messene before an exhilarating but exhausting part drive part trek to the Old Voulcanou Monastery. Plenty to add to my website on our return. Here is a sneak preview in photos-
28th July 2020
Well We made it to Kalamata without a problem. Our PLF code was emailed to us as promised on time which we needed to show at Gatwick and at Kalamata airport. Gatwick airport was eerie, especially before security where nothing was open. Thankfully after security Wetherspoons was open for business and so was Pret, so we could buy food for the flight. We had to wear face masks of course which is not comfortable but it had to be done. The flight seemed full which was a surprise. Our experience at Kalamata airport was fine too and we were not selected for a Covid check although I am aware some people were. Stoupa was as delightful as ever- everywhere seems to be open, although it is definitely a bit quieter. I'm glad to be back.
27th July 2020
It appears that us Brits have to complete a PLF before returning to the UK from our holiday. This was news to me!
The link to the form is here- https://visas-immigration.service.gov.uk/public-health-passenger-locator-form?
And a link to some Gov advice on returning to the UK- https://www.gov.uk/provide-journey-contact-details-before-travel-uk
1st July 2020
Well, it was inevitable I suppose but our Peloponnese trip has been cancelled, but still- BUGGERY BUGGER! I have had to cancel our reservations in Areopoli and Nafplio as well as the car hire. If an air corridor is in place between UK and Greece by the end of July we may be able to go then, but we will see. In the meatime I am going to focus on new Greek recipes.
5th June 2020
COVID UPDATE- Well the apocalypse is dragging on, and no sign of any zombies [yet], or of any holidays on the horizon. [But I am well prepared and have the Walking Dead Cookbook and Survival Guide close to hand].
So with under 6 weeks to go before our scheduled trip to The Peloponnese it's just a waiting game to find out what is going to happen. The UK government are still saying no to non essential travel and anyone entering the UK will need to self isolate for two weeks which will scupper any holiday plans methinks and the travel industry are going to find it difficult to survive given these extreme [but obviously necessary] restrictions.
Given the lack of travel opportunities I decided to add a new section to my Peloponnese guide and have added some of my favourite Greek recipes! So now you can bring a little bit of Greece to your own home. Click the link and it will take you there- https://gruntiestravels.com/greek-recipes/
14th May 2020
COVID UPDATE – I hate not knowing what's happening. With 3 trips planned this year : Peloponnese in July, Bulgaria in September and Iceland in November, all the uncertainty is killing me ! [luckily not literally]. The Bulgaria trip was originally planned for March. Greece and Iceland are planning to open their borders for toursim soon, so there is some hope. The problem may be having to go into isolation for two weeks on returning to England.
Another BBC article here- https://www.bbc.co.uk/news/explainers-52646738
14th April 2020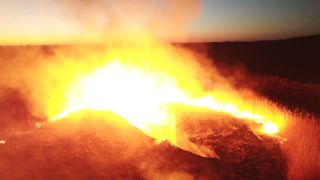 I have been following the serious fires raging near Chernobyl for some time on social media, as it was not being reported over here in England. It's already destroyed [again] several abandoned buildings and houses and is not far from the main plant and radiation levels have spiked. I was there only 2 years ago.
Today the BBC have posted this interesting article: https://www.bbc.co.uk/news/world-europe-52274242
11th April 2020
The Athens and Epidavros Festival have provisionally announced their line up for 2020, although due to the pandemic it is subject to change. So I can now go ahead and book accomodation in Nafplio to coincide with this as we want to see a performance at the ancient theatre at Epidavros. Let's hope the holiday [and festival] goes ahead! Click on the following link for full details of the line up : http://greekfestival.gr/schedule/?lang=en
28th March 2020
Well, no surprise, but I cancelled our trip to Bulgaria and have optimistically rebooked for September. I hope things are back to normal by then, but we will see. I tried to take advantage of Easyjet's free flight transfer option, it worked for one flight, but not the other!
As I am stuck at home I found the time to add a new page- Further reading and inspiration to my Reykjavik section where I cover some of my favourite books and movies about Iceland.
13th March 2020
Bulgaria have declared a state of emergency. So that may mean that restaurants and museums will be closed. So our trip to Sofia and Plovdiv now looks unlikely, unless we want to sit in a hotel and look at the walls! BUGGER ! Easyjet have not cancelled our flights yet and there are no statement from our Government yet but I have signed up for updates.
13th March 2020
Interesting announcement from Easyjet. They are offering free flight transfer until further notice if you don't want to travel. I'm still sticking with my flight to Sofia next week until I have no other choice.
http://link.info.easyjet.com/u/gm.php?prm=vY1QywFiF2_798227641_3129_1504033
5th March 2020
Well, there is a first time for everything. Yesterday Easyjet emailed informing us that our return flight from Sofia to Gatwick had been cancelled, BUGGER! That's about 3 weeks' notice, so I had time to sort it out. I have never had this happen to me before. At least the flight to Sofia is ok [at the moment].
Our original plan was to have 4 nights in Plovdiv. We were going via Sofia, staying there a night before getting a coach to Plovdiv for a 4 night stay.
So I considered the options and decided to extend our forthcoming stay in Plovdiv by an extra night and this was simple to ammend on Booking.com. The new flight cost no extra and was also simple to rebook on the Easyjet website. I also had to cancel our coach to Sofia and rebook another, which again was not complicated. I tried to ammend and extend our parking at Gatwick online but managed to balls this up and had to call them, but they were very helpful and an extra 24 hours airport parking at Gatwick was only £4. An extra night at our hotel in Plovdiv was about £38 [inc breakfast] and the rebooked coach from Plovdiv to Sofia was actually a bit cheaper than the original one and I am getting a refund for the original cancelled booking.
So all in all it was a bit of a pain in the arse, but as it stands it is all sorted and we have an extra night in Plovdiv. [shame]
I do not know the reason for the cancellation- the affects of coronavirus on the travel industry maybe? But as it stands we are still going to Plovdiv [via Sofia] and I have no intention of cancelling until our government tells us otherwise. The government's current stance regarding the virus and travel is here: https://www.gov.uk/guidance/travel-advice-novel-coronavirus
The other bit of news today was the demise of Flybe, an airline I have never used but it's still a sad day for their staff and customers.
14th Feb 2020
Happy Valentines Day ! Yesterday Iceland Airwaves announced their first acts for the festival – including Metronomy, Squid, Courtney Barnett, Sin Fang and loads more Icelandic bands I have never heard of [but will find out] ! I hope Sóley plays !!!! https://icelandairwaves.is/first/
28th Jan 2020
Yay! I have finished my blog on Copenhagen. It seemed to take forever!
2nd Jan 2020
HAPPY NEW YEAR !! This year I have Plovdiv, The Peloponnese and Reykjavik to look forward to [and write about]. I have also decided that I will add Copenhagen to this site, so that will keep me busy over the next week or two.
4th Dec 2019
I have finished adding photos to my Pinterest site. Just added photos of my Hurtigruten voyage from Bergen to Tromso in winter. [It was chilly].
4th Dec 2019
Yay! Our Thomas Cook refund has finally arrived!
25th Nov 2019
I have started to research about ways to offset carbon from my travels. It's fair to say it's a bit complicated. There are many articles about it on the web. I started with this one from the Beeb which is an interesting read. https://www.bbc.co.uk/news/business-48657582
21st Nov 2019
Ooh, an interesting article about Ryanair's baggage policy. I am no fan of the company and try to avoid flying with them if I can. This ruling may encourage them to be more fair. https://www.bbc.co.uk/news/world-europe-50497629
10th Nov 2019
ICELAND AIRWAVES 2020. Very limited Super Early Bird tickets are released today for next year's Airwaves Festival which is on November 4th – 7th. They are a bargain at £80 and will sell out quickly so snap one up ASAP. https://icelandairwaves.is/
21st Oct 2019
Still no refund for our Thomas Cook holiday, so I rang the CAA and put in a claim over the phone. They were actually very helpful. I was told that Thomas Cook had not given all the information to the CAA about holiday bookings and that is why many people have not received a refund. I also completed an on line form, just in case. The CAA helpline is – 0300 303 2800.
23rd Sept 2019
Thomas Cook is no more, a sad day. We had already booked our trip to The Peloponnese for 2020 with them and were paying by installments. We rebooked with Olympic online instead which was painless, but a little more expensive. We opted to travel on a saturday as the flights are with Easyjet. Flying on the sunday were Thomas Cook flights and we avoided that option for obvious reasons.
As we were paying by Direct Debit we should not need to make a claim. We should get a refund within 14 days. We will see. If you need more advice regarding Thomas Cook refunds, Money Saving Expert has everything you need to know.
4th Sept 2019
Just booked flights to Sofia so we can visit Plovdiv in March 2020! YAY ! Return flights with Easyjet from Gatwick to Sofia only £50pp! So 5 nights accomodation in decent hotels [inc breakfast] including return flights a real bargain at £161.00 pp!! YAY AGAIN!